On the afternoon of October 31, the general branch of Xinxing Party of Shaanxi investment held the 10th theory learning center group (Extended) learning in 2019 to carry out special study on key terms of venture capital agreement. The meeting was presided over by Li Ting, assistant to the general manager, and attended by all members of the theoretical center group of the general Party branch, middle-level and above management personnel and business backbones.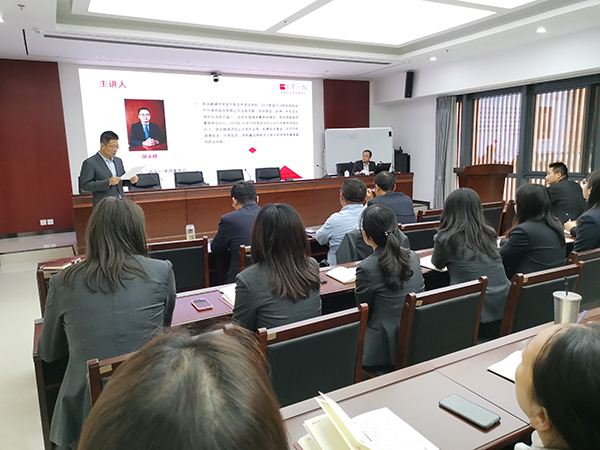 This study invited Hu Yongfeng, senior partner of Beijing Jinchengtongda (Xi'an) law firm, to give a special explanation on key terms of venture capital agreement. Mr. Hu Yongfeng explained in detail the key terms such as investment amount, investment tools and delivery conditions, valuation adjustment terms, anti dilution terms, priority dividend rights, etc., and analyzed them in combination with his own practice experience, sharing and exchanging the experience of private investment funds, intellectual property rights, cross-border investment, foreign investment, M & A and other related legal business fields with you.
Participants said that through this training, they had a more detailed and in-depth understanding of the relevant contents and risk points of key terms in the venture capital agreement. In the future, we will conscientiously implement various requirements into our work in the light of the actual situation of our work, so as to ensure that we have learned something, learned something, used something and achieved something.