Shaanxi Investment Emerging Organization Holds the 2023 Half Year Work Conference
Company news
2023-09-04 16:15:24
95
On the morning of July 31st, the emerging organization of Shaanxi Investment Group held a semi annual work meeting for 2023. Yan Xiaohui, a member of the company's party committee, deputy general manager, and union chairman, conveyed the spirit of the group company's 2023 semi annual work meeting. Liu Ling, Deputy Secretary of the Party Committee and General Manager of the company, presented a six-month work report on behalf of the company titled "Work hard, work hard, and fully promote the emerging, good, and fast development of Shaanxi Investment". He comprehensively summarized the work situation in the first half of the year, affirmed the achievements made in the first half of the year, pointed out the current problems and challenges, and put forward clear requirements for how to do a good job in various work in the second half of the year.

The heads of the Investment Development Department, Strategic Planning Department, Asset Management Department, as well as the holding subsidiaries Lixin Optoelectronics and Tianyi Technology, made communication speeches. The meeting was chaired by Li Bo, a member of the company's party committee and deputy general manager. Members of the management team of the company and its controlling subsidiaries, middle-level and above management personnel, and employees of the headquarters attended the meeting.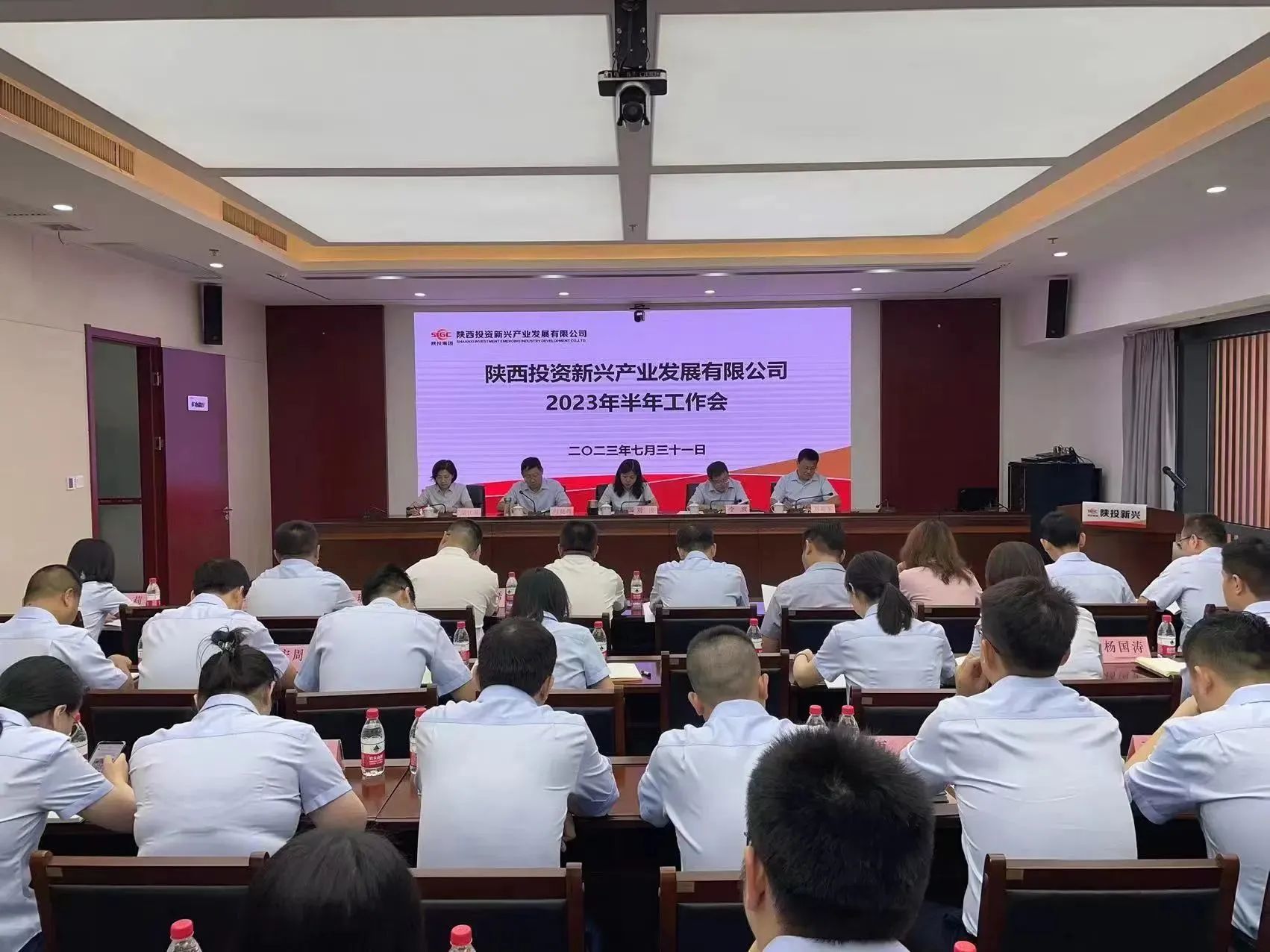 In his concluding speech, Liu Ling proposed three specific requirements for the second half of the year and future work.
1. Pay close attention to project construction and fully promote the acceleration and efficiency increase of various key projects.
2. Strengthen technological innovation, cultivate new business growth points, and empower the company to develop with high quality.
3. Highlight responsibility, do more practical things, speak less empty words, change work style, and pay close attention to implementation.
The meeting requires all cadres and employees of Shaanxi Investment Emerging to seriously study and implement the spirit of the six-month work conference of the group company, always maintain a high sense of urgency and crisis, with a strong sense of mission, under the correct leadership of the group company, muster up enthusiasm, forge ahead, and strive to achieve the annual goals and tasks, making due contributions to the company's good and fast development!
Copyright © 2018-2020 ShaanXi Investment Emerging Industry Development Co.,Ltd. Copyrights