On the morning of July 30, the 7th theory Center Group (expansion) of Shaanxi investment emerging organization in 2021 focused on learning. Lawyer Shang Shuli, senior partner and deputy director of Shaanxi Fengrui law firm, was invited to conduct special training on legal risk management of investment in state-owned enterprises. Members of the theoretical learning center group of the general Party branch of the company, all cadres and employees participated in the study.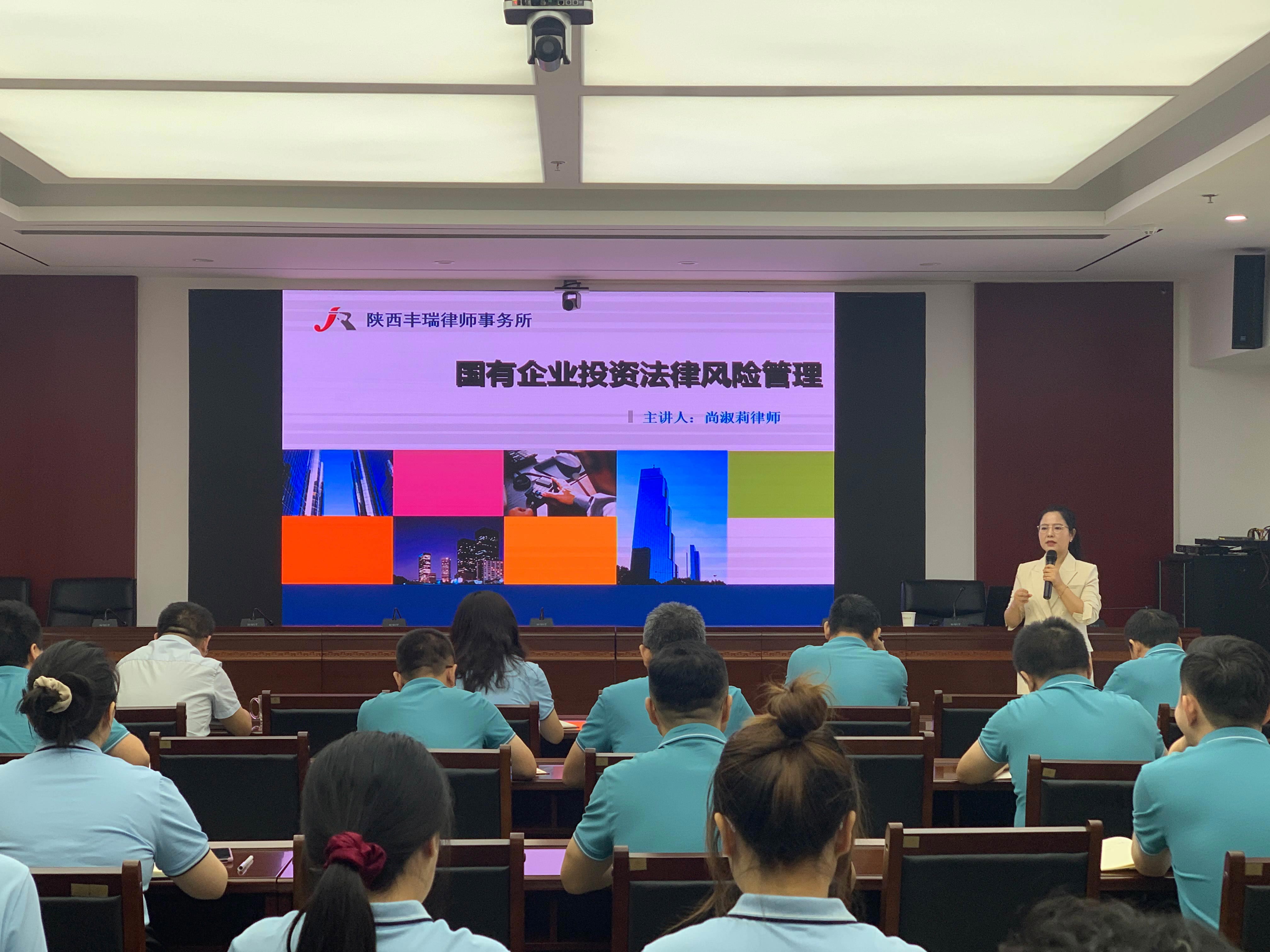 Lawyer Shang Shuli focused on the possible legal risks of state-owned enterprises in investment from the aspects of risk concept, characteristics, risk bearing mode, investment decision-making procedure of state-owned enterprises, negative list, risk assessment report, equity investment and so on. Combined with the policy documents and cases of investment and M & A of state-owned enterprises, this paper makes an in-depth analysis and interpretation of the legal scope of investment and M & a business of state-owned enterprises, the current investment supervision system and the management system of investment and M & A of state-owned enterprises from many aspects and angles. The whole course is rich in content, simple and extensive.
Through this special study, employees have more in-depth insights and experiences on the risks faced by the company in operation and legal risk management in the investment process, further enhance employees' awareness of legal risk prevention, and will also improve their ability to prevent legal risk.