Shaanxi Investment Xinxing Visited and Investigated San'an Co., Ltd
Company news
2023-09-04 16:24:59
105
On August 4th, Liu Ling, General Manager of Shaanxi Investment Emerging, and Chen Ke, General Manager of Shaanxi Investment Capital, led a delegation to conduct research on Xiamen San'an Co., Ltd. and its subsidiaries.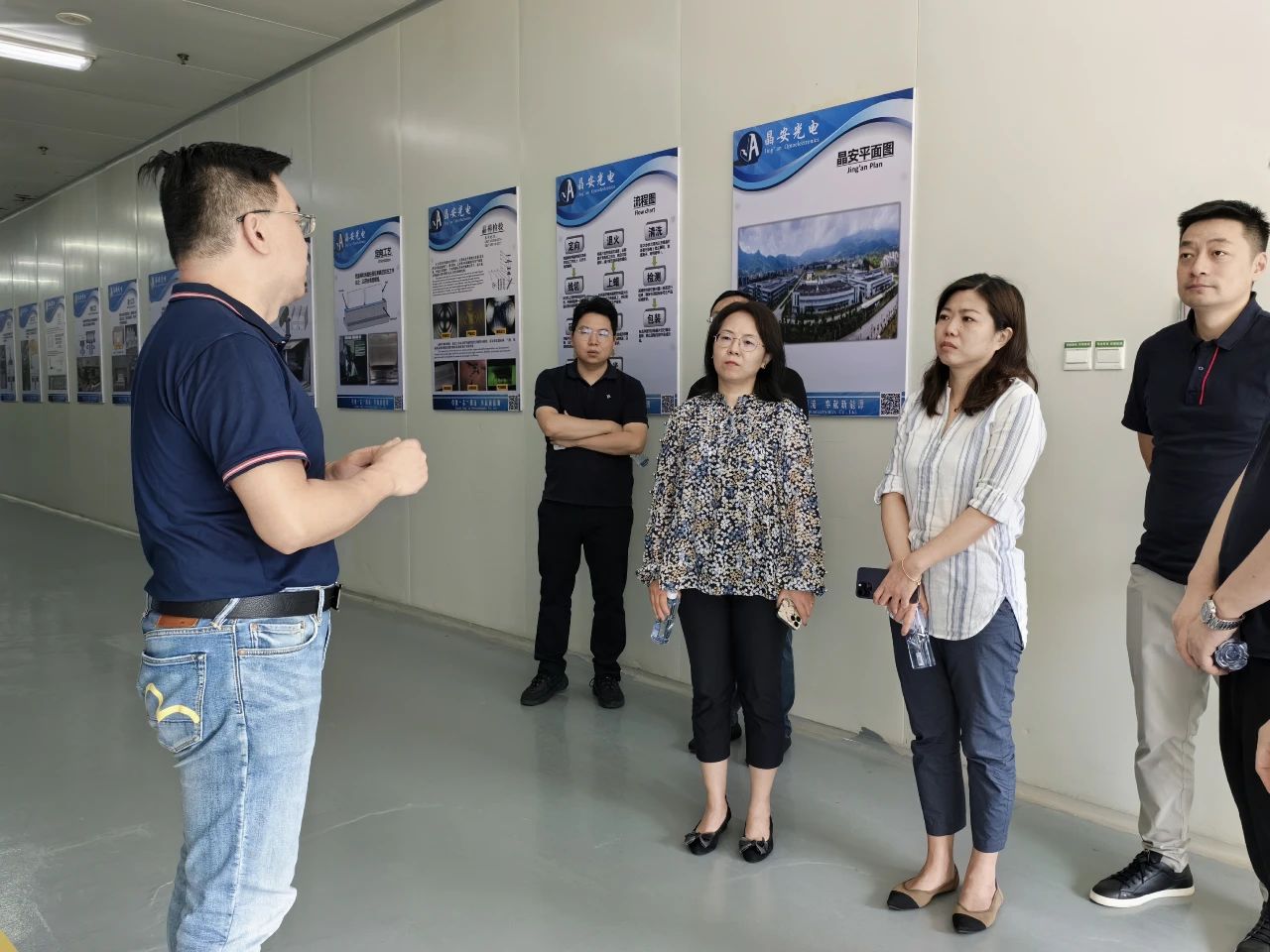 Liu Ling and his delegation visited the production plants of Fuzhou Jing'an Optoelectronics, Zhongke Biology, San'an Semiconductor, San'an Integration, and San'an Co., Ltd. for in-depth visits and understanding of the company's business, production mode, factory construction, and production line design.

San'an Optoelectronics, also known as San'an Optoelectronics Co., Ltd., was established in 1993 with its headquarters located in Xiamen. The company mainly engages in the research and development, production, and sales of new semiconductor materials, epitaxy, chips, and devices such as silicon carbide, gallium arsenide, gallium nitride, and sapphire. The company's main products include LED chips and solar cell epitaxial chip products. The factory production line construction and automation management of San'an Optoelectronics have a relatively high level in the same industry in China.

Through this survey, Shaanxi Investment Emerging has fully understood the difficulties and key points of semiconductor production line construction, learned the concept of building factories from advanced enterprises in the industry, and played an important reference role for the construction and development of Shaanxi Investment Emerging's own semiconductor industry.
Copyright © 2018-2020 ShaanXi Investment Emerging Industry Development Co.,Ltd. Copyrights