Tianyi Technology | Awarded the Provincial "Green Factory" Title
Company news
2023-09-04 16:28:38
98
Recently, the Department of Industry and Information Technology of Shaanxi Province announced the list of the fourth batch of green manufacturing in Shaanxi Province, and Tianyi Technology was awarded the title of the fourth batch of provincial-level "green factory" in Shaanxi Province.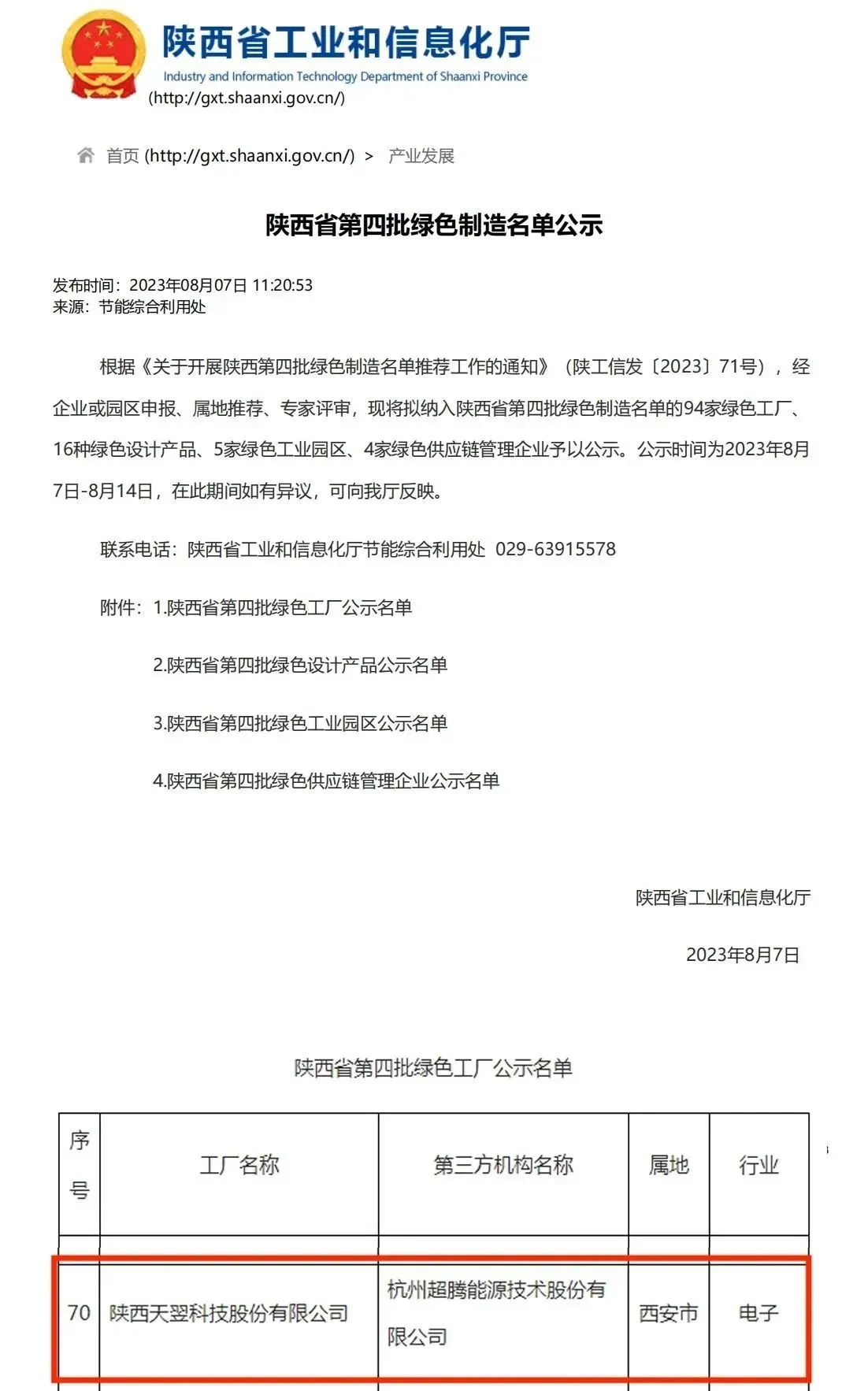 In recent years, Tianyi Technology has actively fulfilled its corporate social responsibility, adhering to the concept of "green, safety, environmental protection, energy conservation, and low-carbon", and focusing on building green development. Pay attention to environmental protection and energy conservation and emission reduction, optimize energy consumption structure, implement energy-saving transformation, and improve energy utilization rate; Optimize product lifecycle design, promote harmless use of raw and auxiliary materials, continuously develop clean production technologies and products, promote the integration of industry, academia, and research, thereby reducing pollutant emissions and improving the level of clean production technology; Implement the "dual carbon goals" and promote energy-saving, emission reduction, and green low-carbon strategies. Continuously promote the construction of a green factory system around "clean production, green manufacturing, landscaping of factory areas, and system improvement".

Next, Tianyi Technology will take this opportunity to firmly implement the green development requirements of the national "14th Five Year Plan", continue to comprehensively promote green manufacturing and clean production, and contribute Tianyi's strength to achieving the goals of "carbon peak" and "carbon neutrality"!
Copyright © 2018-2020 ShaanXi Investment Emerging Industry Development Co.,Ltd. Copyrights